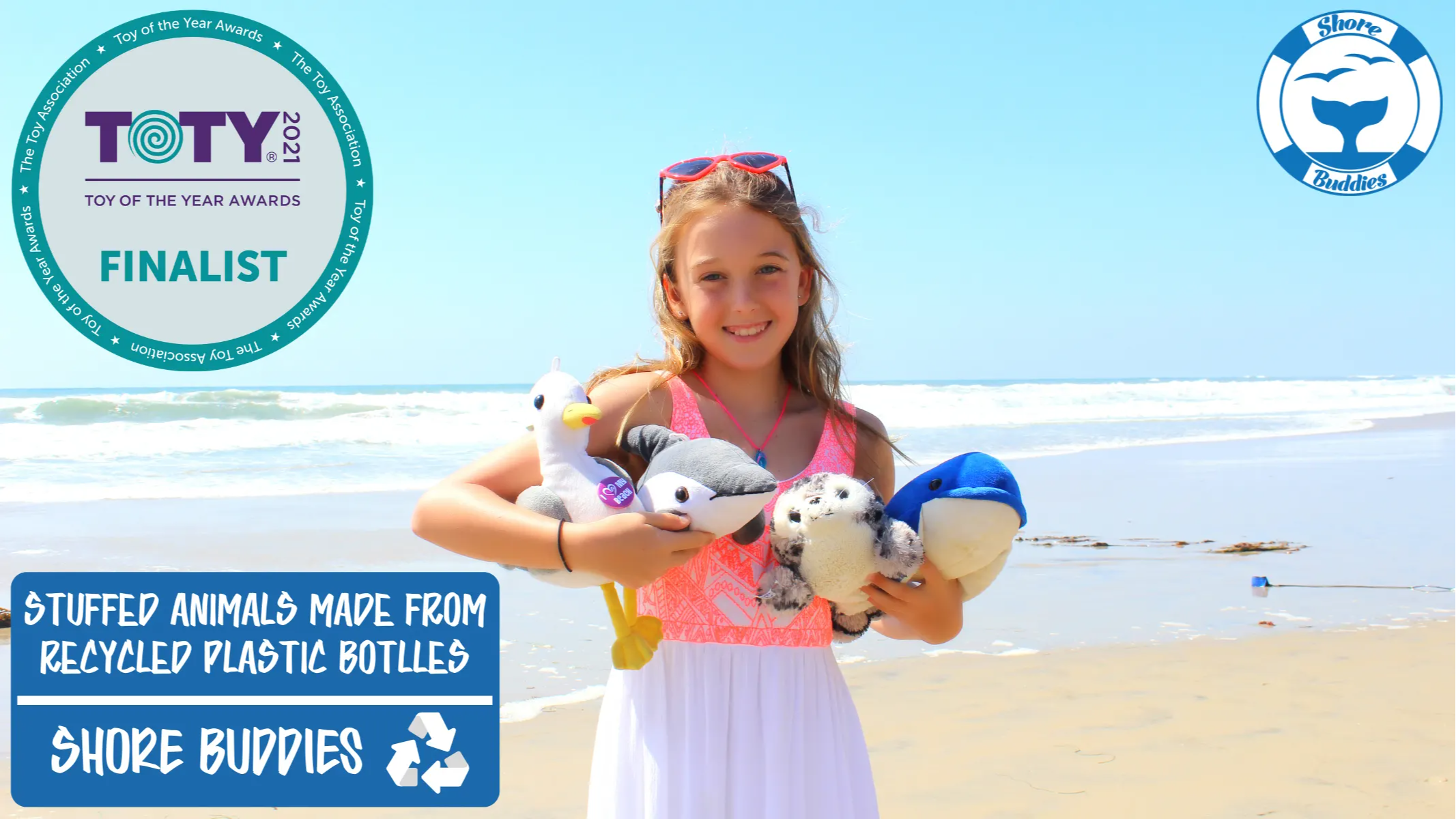 Get the Plush of the Year finalist into your store for the Holiday Season.
$215.- starter pack
-----
Cute and Soft Stuffed Animals
Made From 100% Recycled Plastic Bottles!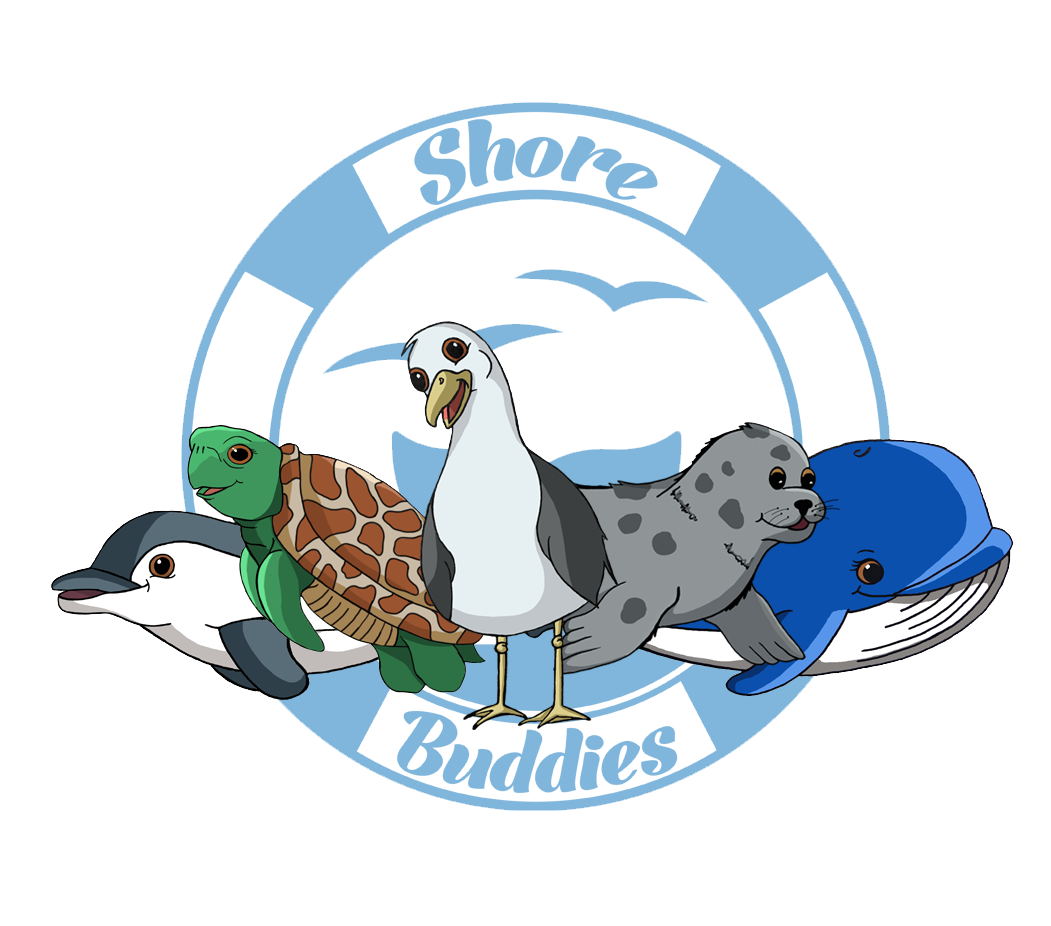 Let's improve the World!

Our mission is to save marine life
and keep plastics out fo the Oceans

"Can't believe they are made from plastic bottles! They are so soft. And the sound is amazing!" - Ashley M
---
20x Shore Buddies

7x Stephen Seagull
6x Finn the Dolphin
7x Shelly the Sea Turtle

6x Books - Shore Buddies And the Plastic Ocean
POP Display
Additional Store signage

The Shore Buddies Process
Refuse, Reduce, Reuse, Recycle

SHIPS Next Business Day
FREE Shipping (continental US)
MADE FROM 6 RECYCLED PLASTIC BOTTLES - First the bottles are shredded, cleaned, melted. Then, they are spun into a custom fabric yarn to make our Shore Buddies stuffed animals
SUPPORT THE SHORE BUDDIES MISSION - We strive to save marine life by educating our youth on the dangers of plastics for Marine Life and keeping plastics out of our Oceans
PLAYS AUTHENTIC SOUND WHEN PRESSED - Sound effect recorded by a professional marine biologist scientist for a truly authentic experience.
EDUCATES CHILDREN - Shore Buddies come with an educational message and explains children the dangers of single-use plastic for marine life and teaches how you can help to keep plastics out of the ocean

See Why Customers LOVE Shore Buddies....
"I ordered a Sammy for my son. He arrived today and is so cute! I love how soft he is and his bark is adorable. My son hasn't put him down. He's so happy! We love Shore Buddies and can't wait to get them all!"
Mermaid B.
11 Jan 2020, 12:21
"Shelly is super cute, super soft and a great addition to the book and the rest of the Shore Buddies. Having a tangible example of what recycling can do is a great way for kids to learn this most important of lessons."
Daunell B.
15 March 2020, 14:42
"Just got mine and love them so much. The sounds are really incredible and they're so soft I can't believe they're made from plastic. Please get the seal back in. I'm missing one and want the whole set! Thank you for what you do for our oceans!!"
Courtney C.
30 July 2020, 14:42