OneClickOpen Reusable Straws Made From Plastic Water Bottles!
"I bring them with me everywhere I go now! These are soo cute! :)"
KEEPS PLASTIC OUT OF THE OCEAN: Every Day, 500 Millions straws are used in the US and plastics takes up to 1,000 years to decompose. Switch to a sustainable, reusable option
SUPER EASY TO CLEAN: Simply click to open and rinse with water, soap, easily clean your Straw Buddy for next time. Straw Buddy is also 100% Dishwasher safe as well. FDA Approved.
Straw Buddy Process: 6 plastic bottles are collected and sent to our factories, bottles are shredded into plastic pellet, pellets are melted and turned into Straw Buddies!
Straw Set: 4x Teal One Click Open Reusable Dolphin Straws, 1x stylish carrying pouch per set of 4 so that you can sufficiently take your Straw Buddies anywhere you go!

See Why Customers LOVE Straw Buddy....
"Now I am drinking my daily margarita with a reusable straw. I am 73 years old."
John L.
2 APR 2019, 12:21
"The awareness of the dangers and waste of plastic straws in the environment is spreading. I bought these so I don't contribute to that. Cleaning is easy! I highly recommend!!"
Shelly P.
15 Jan 2020, 14:42
"I just got mine and washed and used them immediately! They are awesome and they have an added perk that I didn't expect. I love mine and I would definitely order more and recommend it to my friends and family!"
Maurice L.
15 SEP 2019, 14:42
Help Us Keep Plastic Out Of Our Oceans With Your Purchase Of Straw Buddies!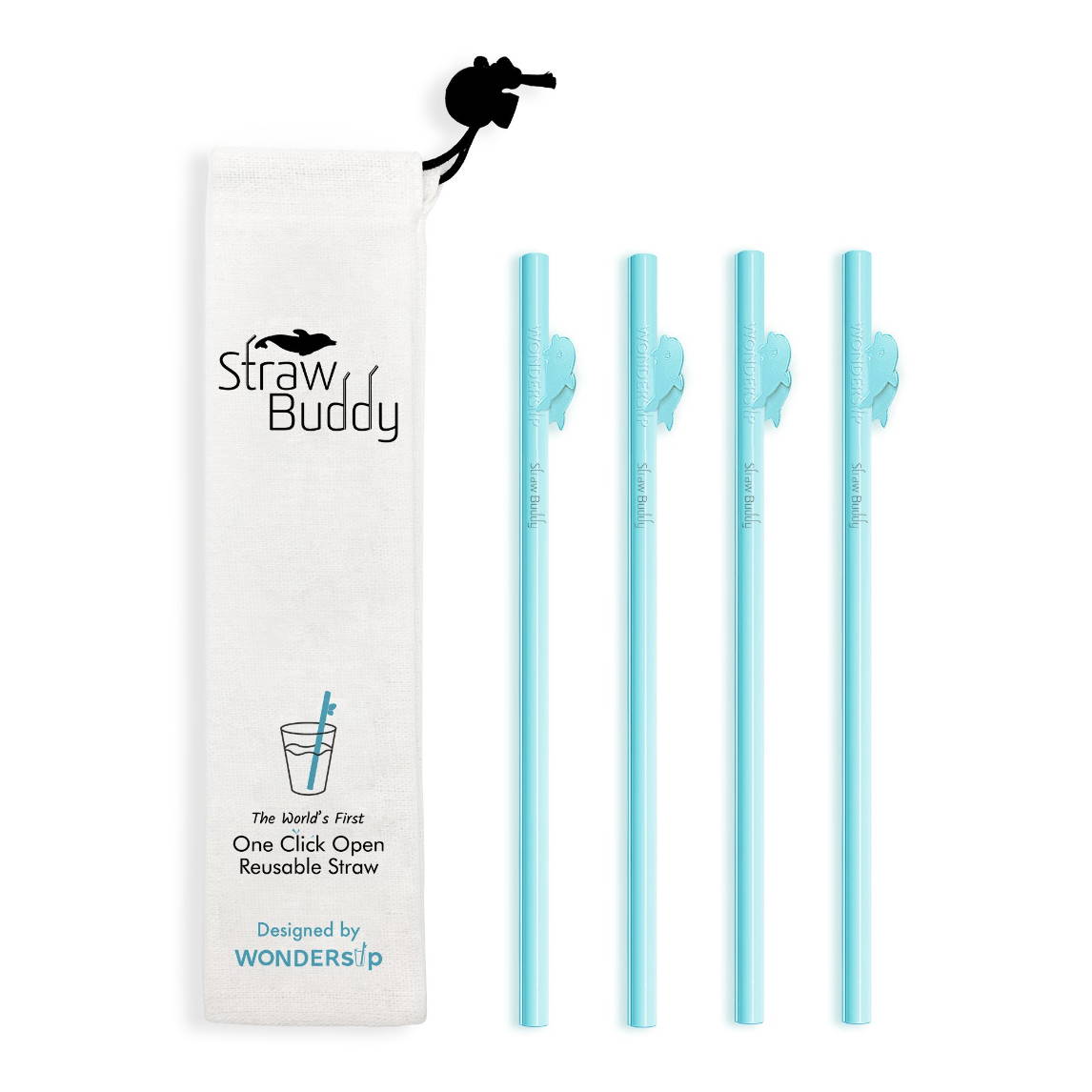 Great Deal
4x Straws + Carrying Pouch
Support The Shore Buddies Mission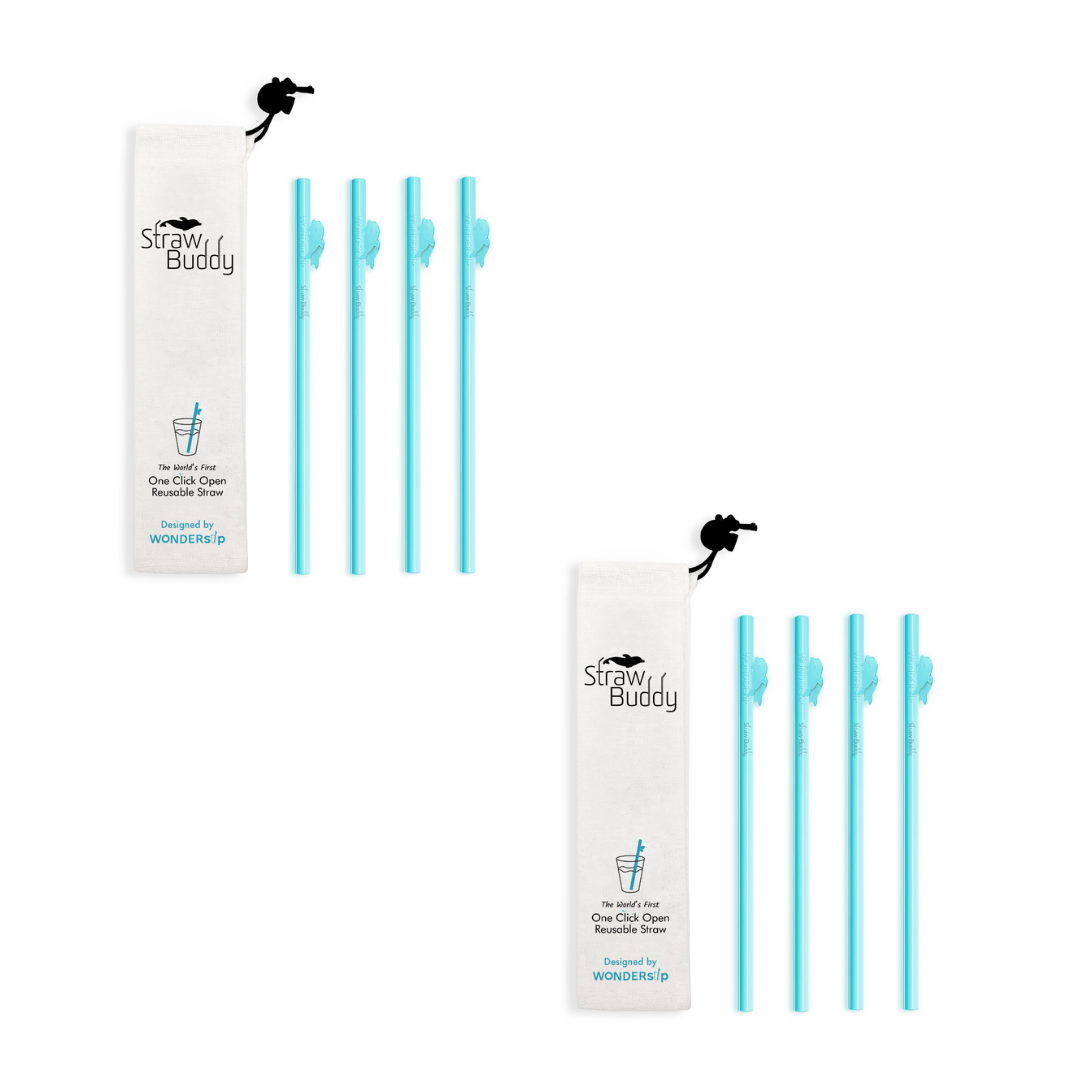 Most Popular
8x Straws + 2 Carrying Pouches
Support The Shore Buddies Mission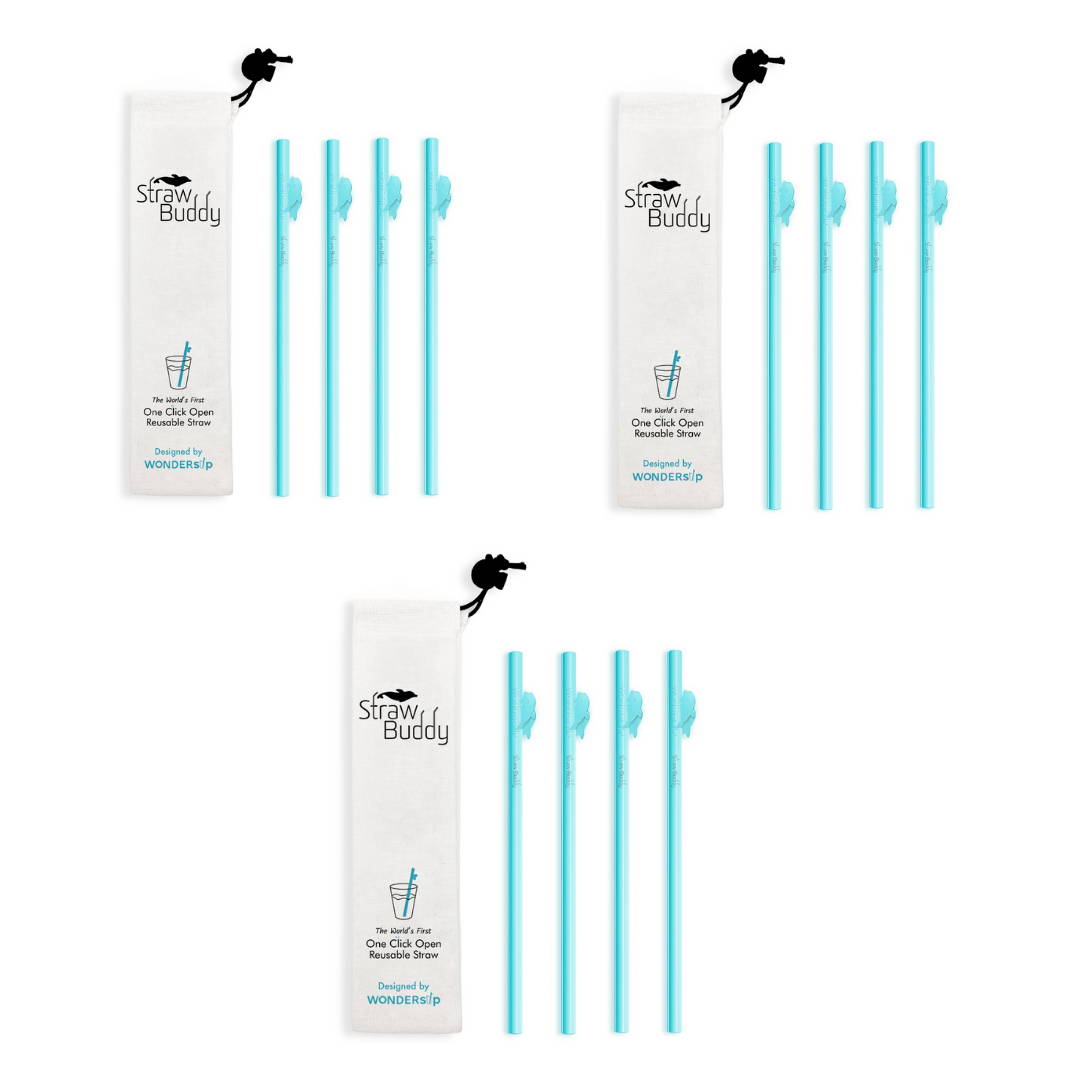 Best Deal
12x Straws + 3 Carrying Pouches
Support The Shore Buddies Mission
Free Shipping On All Orders Over $45!